---
We are mindful that life can be erratic. Unexpected expenses might have a negative impact on one's ability to succeed in college and on their personal well-being. Because of this, Rutgers University offer Emergency Aid support for its enrolled students.
What is an Emergency Aid Fund?
When assistance is needed for unforeseen, unavoidable, and unplanned costs associated with emergencies like accidents, illness, fire/water damage, or the need for emergency lodging and food. Emergency aid funding assists Rutgers students by providing one-time, need-based financial support. Undergraduate, graduate, international, and undocumented students are eligible and welcome to apply.
Possible expenses that can be considered for emergency aid assistance include:
Emergency housing expenses
Emergency medical expenses, prescription eyeglasses, or essential dental work
Medication/prescription expenses
Replacement of belongings lost in a fire or natural disaster
Safety-related needs (e.g. changing locks, short term emergency shelter)
Food and transportation
Travel expenses due to serious illness or death in the immediate family
Homelessness or sudden loss of housing
Loss of childcare
This list is not all inclusive. If the reason you are seeking funds is not listed, you can still submit an Emergency Aid Request for consideration. 
Examples of expenses not covered*;
Tuition, fees, testing fees, health insurance, and study abroad costs
Non-essential utilities (e.g. cable), household, or furniture costs not related to damage or theft
Regularly anticipated fixed expenses (e.g. cell phone, credit card, or cable)
Parking tickets, library fines, or other expenses mistakenly incurred
Funds for the replacement of lost or stolen items
Costs for entertainment, recreation, non-emergency travel or other non-essential expenses
*List is not exhaustive.
Aid may come in a variety of forms, including grants, loans and/or campus and community resources.
---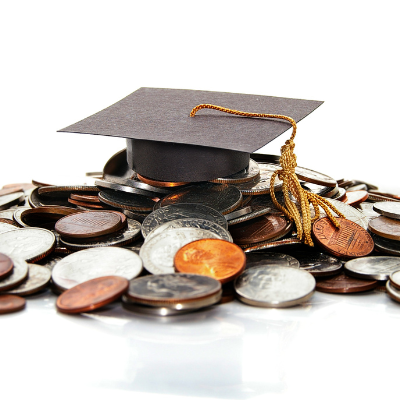 Please fill out an Emergency Aid Request form if you require help.
Your application will be examined and funded for available grants and scholarships. You can also consider taking out loans to help cover your higher-cost, longer-term obligations. Although we will try our best to take care of your situation, due to the limited funding we have, we sometimes are unable to fulfill your entire request. Emergency Assistance Application
You will need to upload a copy of your current Term Bill and any other supporting documentation that you believe would be helpful.
Please note because of heavy demand it can take 10-14 days for your application to be reviewed.  Winter/Spring break may have an impact as well.
---
Student Emergency Fund Donation
Students who get assistance from the Student Emergency Fund are incredibly appreciative of the institutions and other people's help during a trying period in their lives. The Student Emergency Fund can only help as many students as there are resources available. To ensure continued success, the fund has to be supported by ongoing donations from alumni, parents, faculty, staff, students, and friends of the university.