A Student Affairs and Rutgers Police Initiative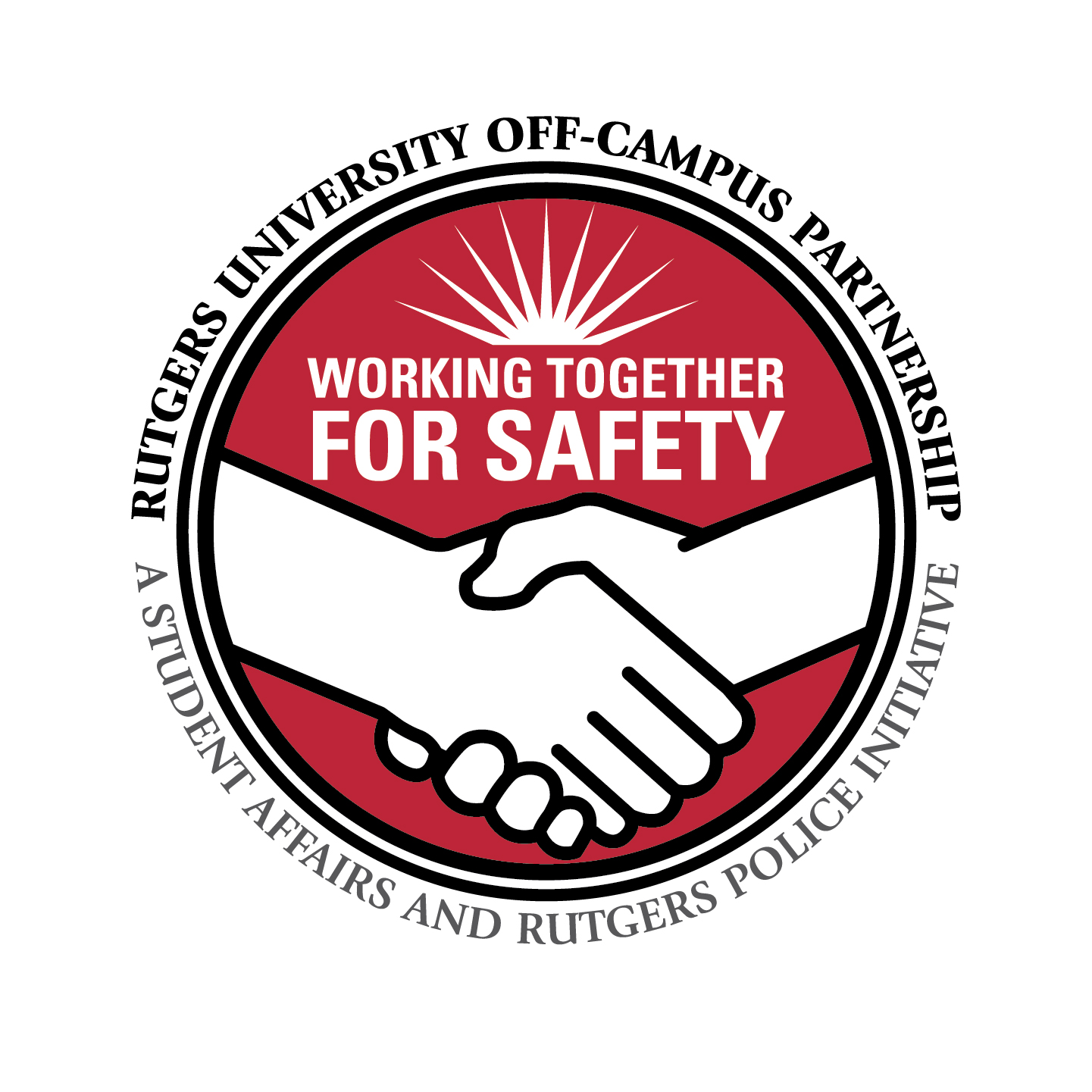 The Rutgers University Police Department (RUPD) and the Division of Student Affairs are pleased to announce the launch of the Off-Campus Partnership Pilot Program.  This initiative has been spearheaded by the new Off-Campus Living and Community Partnerships Department and will begin in September 2015.  In an effort to increase awareness of university resources for off-campus students, improve community relations with New Brunswick residents, and to reduce off-campus crime, this pilot program was developed to offer a variety of services to the community including:
Increased safety through joint mobile patrols: In addition to the Neighborhood Patrol Team (a joint patrol with police officers from both Rutgers University and New Brunswick) the College Avenue Priority Patrol will consist of Police Officers, Security Officers, and Community Service Officers generally assigned over a staggered period at night. Some are assigned vehicles and some are on walking posts. Additional funding was secured to for two new security patrols in the wards. This will consist of one to two security officers at night patrolling the 5th and 6th Wards of New Brunswick in marked security vehicles. They will provide escort services as well as act for an extra set of eyes and ears for our police department. These vehicles will be equipped with "alley lights" which they will use to announce their presence in the area.
Civilian walking patrols on strategic nights: The civilians involved in the College Avenue Priority Patrol will consist of Security Officers and Community Service Officers who will be assigned over a staggered period of time at night.
Security Escort Services: The Rutgers Police Department provides security escorts to students, faculty, and staff upon request. The security escorts, primarily walking, provide our community with personalized service to their vehicles, campus residence, or the University's mass transit system. The services can initiated by calling the RUPD non-emergency number at 732.932.7211. Security escorts may not be "reserved" in advance.
Vehicle jump starts: Students can take advantage of this free service 24 hours a day, by calling the RUPD non-emergency number at 732.932.7211.
Free Safety Devices: While supplies last, Off-Campus Living and Community Partnerships is providing free of charge, window alarms and light timers for use in your off-campus residence. To receive your free security devices, you must register your local off-campus information with our office by clicking here.